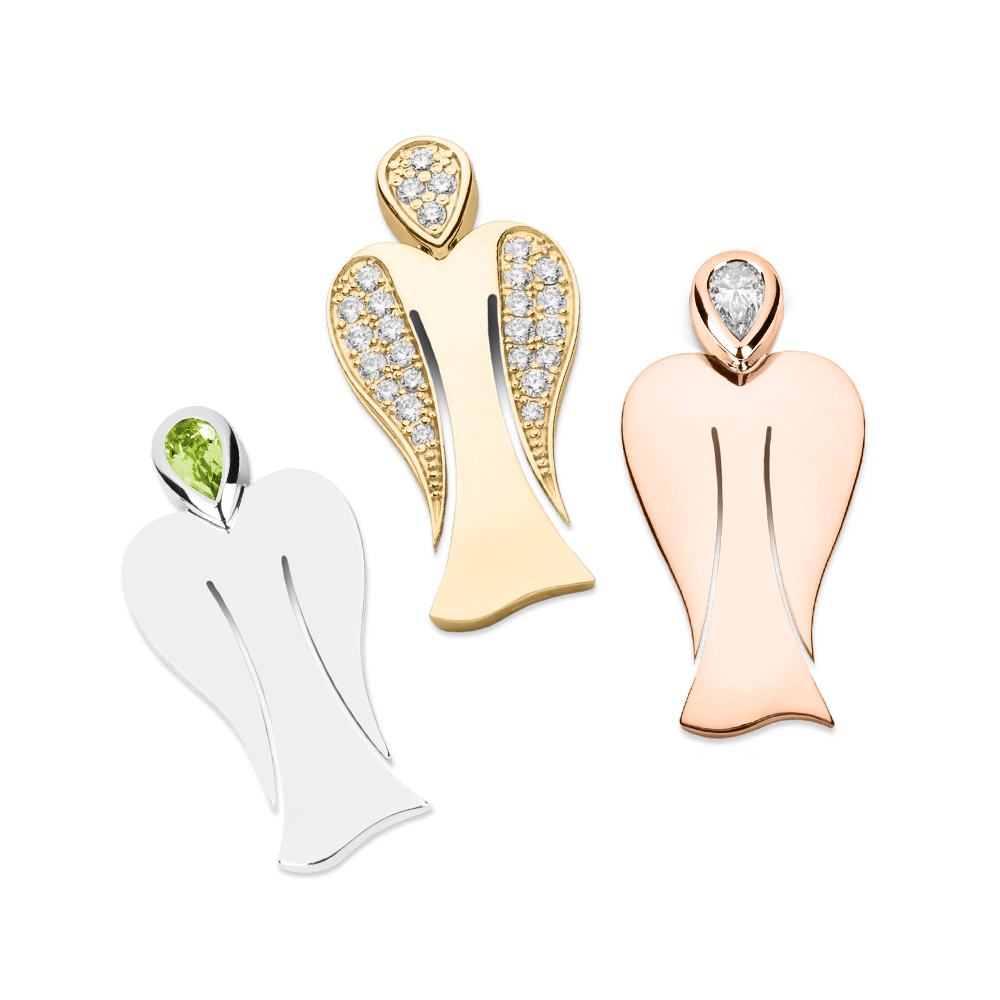 At MyAngel, we offer you first-class guardian angel jewellery, which can be a great pleasure for a loved one. Whether a gold or silver guardian angel pendant, a baptismal necklace with a guardian angel or an angel pendant with genuine gemstones and diamonds – to give such a valuable fortune-maker is a loving gesture for which the happy one will be grateful.
MyAngel's guardian angel jewellery is available in either 18 karat gold or 925 sterling silver. For the decoration, we only use real precious stones and brilliants of high quality. MyAngel is handmade.
In addition to their material value, our guardian angel supporters also have a different meaning: they are a talisman, a symbol of love, care and protection. Each MyAngel pendant carries the MyAngel engraving on the back and is delivered in a special gift pack.
MyAngel guardian angel pendants are the perfect gift for special occasions: birth, baptism, first communion, confirmation, birthdays, anniversaries and weddings.
Or just to say:
Thank you for being there for me!